About Mole Hollow Tapered Candles

Look close at this candle. This is the "Dry Cup Burn"TM. The wax and the wick work together. The cup stays dry, so no wax drips down the candle. The wick trims itself, so it doesn't smoke. Dripless and smokeless -- it sounds fairly simple, but how often do you see it? Mole Hollow Candles® doesn't know how to make them any other way.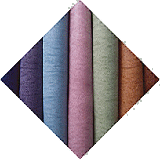 Standard Tapers (7/8" base) and Half Tapers (1/2" base) feature a unique Spun Finish®. This distinctive look creates a subtle texture that brings your eye into the color by simultaneously heightening and softening the hue. This special process was created twenty years ago in their continuing quest for the perfect taper candle - and they found it!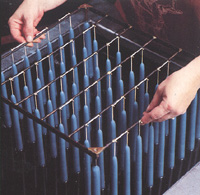 The word "handmade" means what it should with this company! Take a look!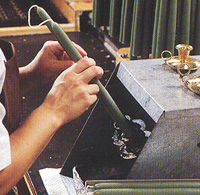 Even the true 7/8" fitted based is made by hand. This is real quality!
Mole Hollow candles are simply the best tapered candles you can buy - and as usual, we'll guarantee it!

Having problems with your tapered candles? Visit our Candle Burning Guide.
---
BACK TO MAIN CATEGORIES - ALL ABOUT US - CONTACT US
HOME - HELP - THE CANDLE BURNING GUIDE
(c) Buyacandle.com All rights reserved. Read our Terms of Use